Higher return
per premium and better
risk management
through technology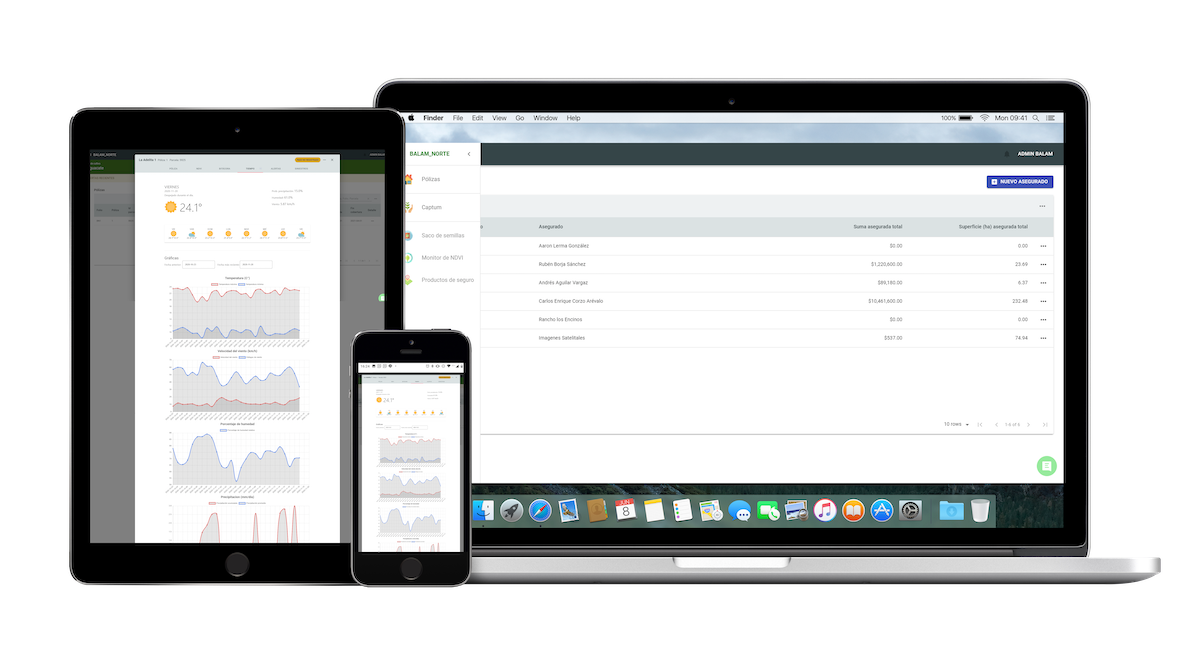 Manage your insurance business with Captum
Captum facilitates the operational work of agricultural insurers because it offers access to tools that speed up processes, formalize monitoring, provide certainty in the claim process and reduce the risk of fraud.
Digitalized and secure backup of policies
Looking up policy information can take hours. With the world getting faster and faster, time is precious. With Captum, it's easy to look up individual or group policies and say goodbye to paperwork.
Loss condition alert
Claims can occur weeks after the incident. Captum can forecast when claim conditions are likely up to seven days in advance. This gives the insurer time to investigate and prepare.
Remote inspection of damaged plots
Traditionally, only good faith is used as a guarantee to confirm the veracity of a claim. Captum makes it possible to measure the potential damage and validate the claim based on evidence using meteorological and satellite data.
Follow-up to farmer's logbook
It is very difficult for the farmer to remember every detail of all the activities carried out in the crop cycle, which makes the claim process difficult. Captum simplifies this by giving direct access to the field log of each policy.
la prevención de RIESGOS, AUMENTA los BENEFICIOS del agricultor y del asegurador
For the farmer
Increased productivity, reduced costs, superior sustainability and reduced exposure to claims thanks to remote monitoring tools and digital field logs.
For the insurer
Better insurance products, dramatically reduced operating costs, reduced fraud and increased profitability; thanks to the detailed inspection of each insured crop, remote adjustment and digitization of processes.